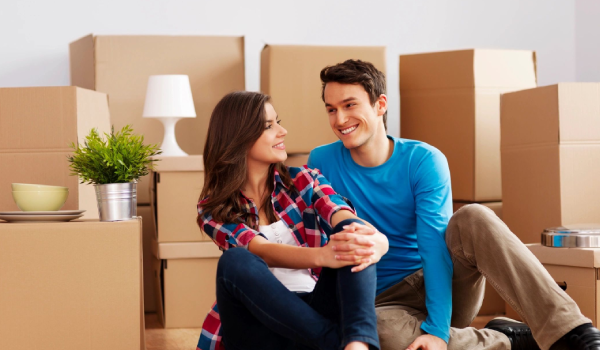 Put Your Next Big Move in Our Hands
Since 2006, Greater Michigan Moving Movers has been helping families plan for their future. Family-owned and operated, we know the importance of finding the perfect family home. We take the stress out of moving with our experienced and professional moving services.
All our movers are licensed and insured for your protection. We make it easy to choose us with our low costs and family-friendly safe trucks.
We Abide by Your Household Rules
We know your home runs smoothly because rules are in place. We abide by your rules whenever we enter. From the very first box we pack to the last box on the truck, you can be sure we are always courteous and friendly.
We'll always keep you in mind throughout your move and understand that things can be left behind. We're okay with making stops along the way as you move.
We Work Around Your Busy Schedule
We know how hard it is to not only plan for a big move but to finalize the terms of your new lease or home. Greater Michigan Moving Movers works with your busy schedule to find the perfect times to help you move. From preplanning and packing to loading it on the truck, we work around you.
Commercial Moving Services
Professional offices
Hotel/motel installations
Retail stores
Government offices
Hospital/medical equipment/professional health care provider offices
Educational institutions
Interior designers
Nonprofit associations
We Make It Easy To Move Your Commercial Business
Greater Michigan Moving Movers has been helping businesses move their files, furniture, and networks to new locations since 2006. Whether you're moving across town or just to a new office in the same building, you can trust our licensed and insured staff to pack your office belongings quickly and safely before transporting them.
We offer interstate transporting for all long moves and our trucks are fully equipped to take on even the biggest load.
We know that packing and moving entire medical buildings and facilities is not only difficult due to the number of files, but it also needs to be done in confidentiality. You can be assured we will always abide by all guidelines you set for us.
Need Us To Move Large Items From Your Business?
Whether you're moving only small file boxes or heavy desk furniture, we never charge more for large or bulky items. We make it easier to move with our heavy-duty 26-foot international trucks. We have an entire fleet on hand to move your entire business easily.
Make Your Long-Distance Move Easier!
With close to 10 years of experience, Greater Michigan Moving Movers is the perfect choice for your moving company. We are family-owned and operated and work to ensure that your family's move is as smooth as possible.
We specialize in interstate and long-distance moving. We'll pack your belongings, load our trucks, and have you on the road quickly. You don't even have to worry about paying for fuel. All our fuel costs are included in our low and affordable moving prices.
Reserve a moving company for your move as soon as you know you are moving
Purchase moving boxes and necessary packing supplies
Start to clean out closets, the garage, and attic
Host a garage sale or donate your unwanted things to charity
Arrange to transfer school records
Get a change of address cards from your local post office
Notify magazines, charge accounts, insurance companies, clubs, and all other organizations of your change of address
If possible, get owner's manuals for appliances in your new home